Last Updated on
Would you like a tight, toned tummy? Would you like to see your waistline shrink? If so, these ab exercises are perfect for you!
This is one of my all-time favorite ab workouts because the core exercises target the abdominal muscles in different ways. These ab exercises are more fun than plain old crunches and planks and will help shake up your workout routine.
We'll be hitting your upper, lower and oblique abdominal muscles using multidirectional movements and leg lifts that will truly engage your core. The different movements will activate all areas of your core and waistline. (YASSS!)
You can throw a few of these exercises into your own routine. But when you do all 6 of these ab exercises for belly fat together in one workout they'll really help burn fat and to tighten your core muscles like a waist trainer.
Ready to rock the ab exercises? Let's do this!
Ab Exercises
Bicycle Crunch

Lie with your hands beside your head. Engage your abs to lift your shoulders upward while pushing your right elbow across your body towards your left knee. Fluidly, cycle your feet as you repeat the movement on the opposite side, pushing your left elbow towards your right knee. A crunch on both sides completes one rep. Continue alternating sides, while spinning your feet until you complete your set.
Heel Touches
Lie on the floor with your knees bent. Your arms should be down by your side with your palms on the floor. Lift your shoulders off the floor. This will be your starting position. Reach one hand down towards the heel on the same side. Without lowering your shoulders down, immediately return to the start position, then repeat the movement on the other side to complete one rep.
Leg Lifts
Lie with your feet straight up in the air, toes pointed and your arms out by your sides for support. This is your start position. Inhale and lower your legs down until they are about 6 inches above the floor. Exhale and quickly lift your legs back up to the start position to complete one rep. Tip: Put your hand under your body to support your back.
Flutter Kicks
Lay on the floor. Point your toes and lift your feet about 6 inches off the floor. This is your start position. Alternate lifting and lowering your legs in little pulses without letting your feet touch the floor. Continue flutter kicking without letting your feet touch the floor until you complete your set. Tip: Place your hands under your body to support your back.
Overhead Pendulum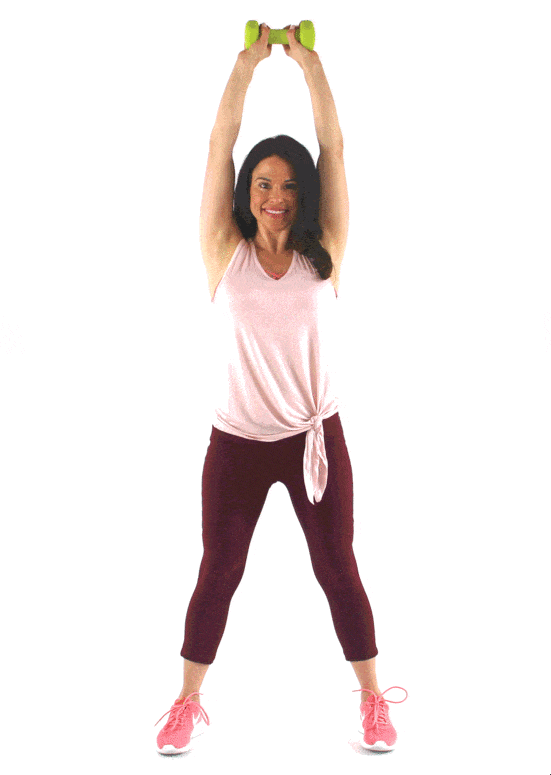 Stand with your feet slightly wider than shoulder-width apart. Using both hands, lift a dumbbell overhead. This is your start position. Slowly dip the weight to one side. Hold for a count then rock the weight back up and over to the opposite side to complete one rep. Slowing 'tick and tock' the weight back and forth like a pendulum, until you complete your set.
Side Dips
Stand with your feet shoulder-width apart, while holding dumbbells down by your sides. This is your start position. Lower the weight down to one side as far as you can. Exhale and squeeze your abs as you lift the weight back up to the start position to complete one rep. Repeat the movement on the same side for the prescribed number of reps. Repeat the same number of reps on the other side to complete your set. Tip: Protect your neck and look forward not down, while doing the movement.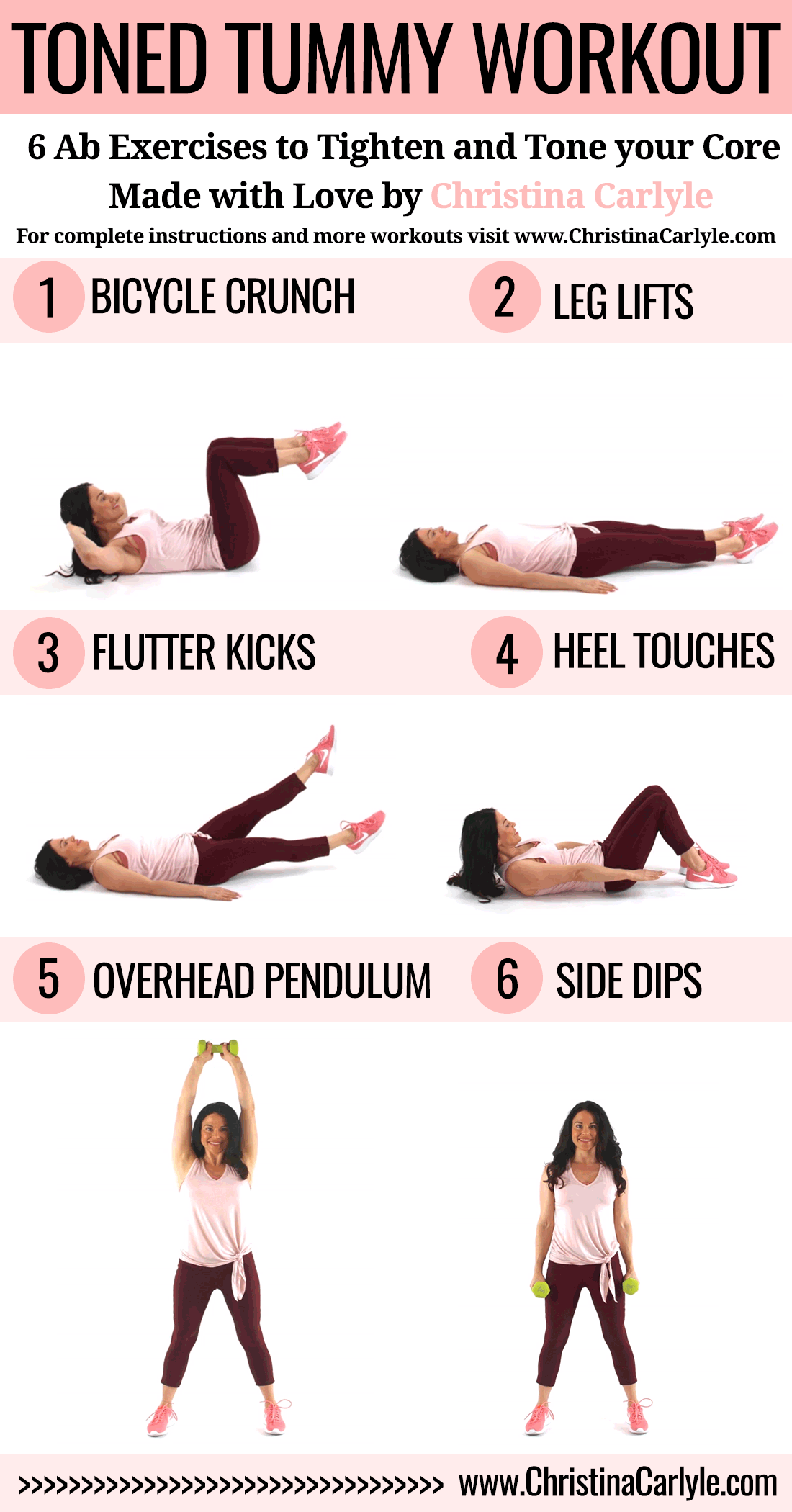 Pin these ab exercises to Pinterest, so you'll have them forever.
How to use these Ab Exercises in a Workout
Repeat each exercise 20 times, then move on to the next.
Try to take as little rest as possible between the exercises to maximize calorie burn. (If you need a break, definitely take one!)
Do all 6 exercises 1 time, to complete 1 full set, or round.
Do 4 full sets to complete your workout.
For the best results, do this workout at least 2 times a week – OR – use another one of my core workouts. I have a bunch of ab workouts for you. See the links below.
You'll definitely be feeling the burn on this one!
WOOT WOOT! That's it.
Did you feel the burn? Leave me a comment and let me know if you felt the burn!
Lots of love
Your Coach and Biggest Cheerleader
xxoo

Need more fat burning ab workouts? I got you!

To burn the most belly fat, follow a meal plan and complete full body training program. If you need help I've got you covered.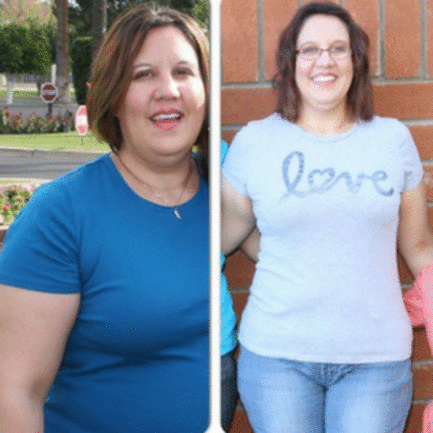 Results using my Total Transformation Program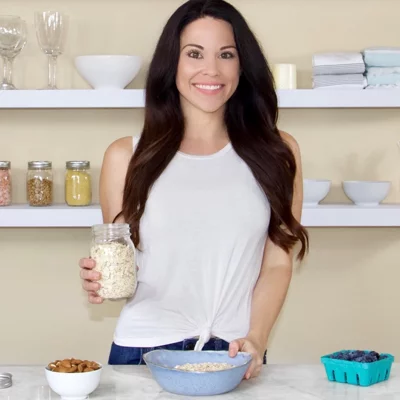 Christina Carlyle is a certified Holistic Nutritionist, Sports Nutrition Specialist, Personal Trainer, Health Coach, & Behavior Modification Specialist. After overcoming her own health issues, getting off 7 medications, & losing 40 pounds (& keeping it off for 10+ years) she's dedicated to helping others get Happy, Healthy, & Fit for life, with science-backed strategies.  Christina shares real deal (no BS) weight loss and wellness advice, workouts, and recipes that get results and work in the real world.