BURN FAT AND GET FIT THE LAZY WAY
Stop exercising harder than you have to and start getting results!
The Lazy Girl Exercise Program will show you how to sculpt your dream body with less effort, time, and frustration.
You can burn fat, get toned, & feel more energized, confident, and motivated quickly exercising like a lazy girl.
STOP KILLING YOURSELF IN THE GYM AND START GETTING BETTER RESULTS



Now YOU ALREADY KNOW YOU HAVE TO EXERCISE TO TONE UP, RIGHT?
But maybe you…
♥ Can't get the number on the scale to drop or make definition pop
♥ Struggle to get motivated to exercise
♥ Don't like exercise, even though you know you need to
♥ Don't like crazy hard workouts
♥ Don't want to jump around or kill yourself in the gym
IF SO THE LAZY GIRL EXERCISE PROGRAM IS THE SOLUTION YOU'VE BEEN WAITING FOR
BURN FAT & GET TONE LIKE A LAZY GIRL
I created the Lazy Girl Exercise Program so you can get fit and burn fat with the least intensity, time, and effort possible.
The Lazy Girl workout routines make exercising & getting results easy!
GET FIT & HAVE FUN WORKING OUT WITH THE LAZY GIRL EXERCISE PROGRAM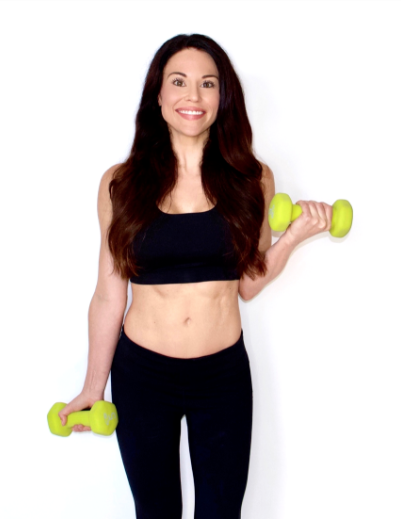 WHAT MAKES THE LAZY GIRL EXERCISE PROGRAM SO AWESOME
GET BETTER RESULTS FASTER EXERCISING SMART,
NOT HARD

!
Did you know that overly intense exercise is actually bad for fat loss?
It's true!
When workouts are too hard or long they can release of hormones that make fat more stubborn and harder to feel energized & motivated.
The Lazy Girl workouts use top training strategies & expertly combined exercises so you can burn fat and tone up quickly and easily.
Get fit easily exercising like a lazy girl
WHAT PEOPLE SAY ABOUT THE LAZY GIRL EXERCISE PROGRAM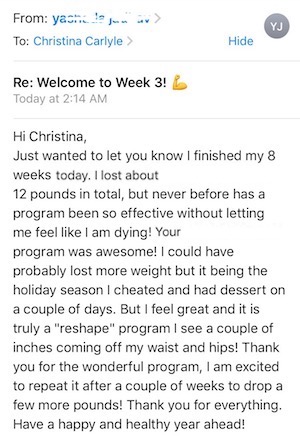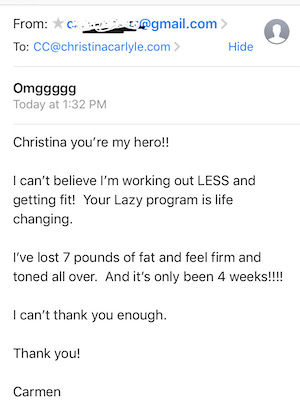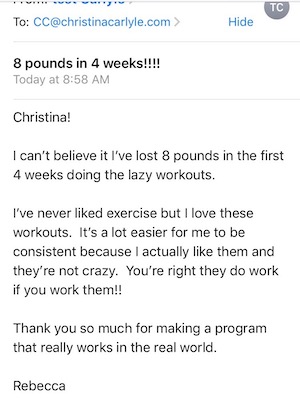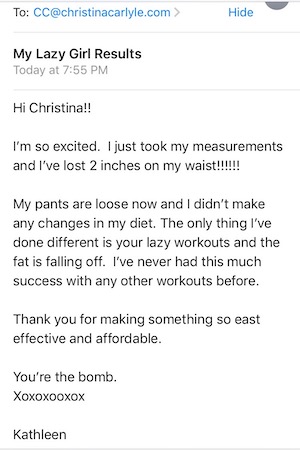 THEY MAKE IT EASY TO GET MOTIVATED TO Exercise
The workouts are quick, and make getting fit feel easy & fun.
You'll learn secret training strategies scientifically proven to boost energy levels & happy hormones.
The workouts literally help you burn fat, get fit, and feel awesome!
When workouts get results and they make you feel good, it's a lot easier to get motivated to stick with it!
GET MOTIVATED. GET RESULTS. STAY MOTIVATED.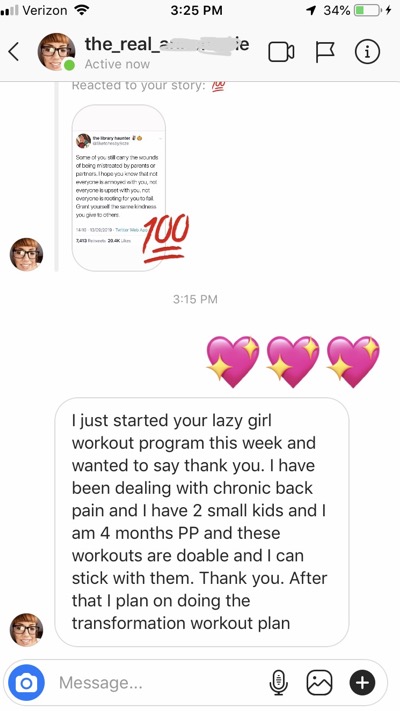 LAZY GIRL'S WORKOUT SMART, NOT HARD
The Lazy Girl Exercise Program includes 3, 4 week Phases – Each Phase uses a different training strategy & includes 20 fun Lazy Girl Workout Routines – that's 60 expertly made workouts total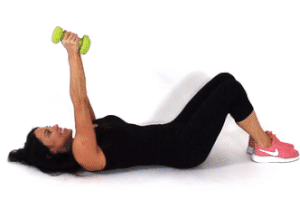 PHASE 1
BURN & BOOST
We'll get started by burning the most fat and boosting your metabolism so you can get results ASAP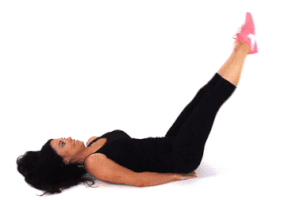 PHASE 2
TIGHTEN & TONE
In Phase 2, we'll start targeting trouble areas to tighten & tone your body the way you want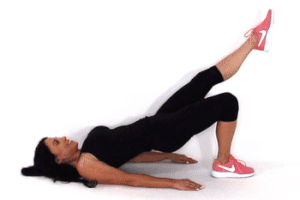 PHASE 3
SHRED & SCULPT
Next, we'll use my secret sculpting technique so you can carve curves & sculpt your dream body
All of the workouts are available online via secure login so you can access them 24/7/365.
You'll also get printable PDF's of the complete program, too.
GET THE COMPLETE LAZY GIRL EXERCISE PROGRAM – and bonuses – A $497 VALUE FOR JUST $47
Quarterly Access & Support License – Renews Quarterly
Each Phase uses a different training strategy.
Each Phase contains 4 weeks of workouts.
Every single workout routine in all 3 Phases is different and has a unique combination of exercises…
What this means for you:
You won't get bored doing the same thing over and over.
Constantly changing the exercises 'confuses' muscles, so you can

avoid plateaus and keep getting results.

You'll stay motivated because you're getting results and it feels do-able! Feel your confidence boost, because you're actually sticking with it and losing fat.
WHAT HAPPENS AFTER PHASE 3?
As soon as you're done with Phase 3, start over with Phase 1. Enough time has passed since you've first done it so you can keep recycling the phases.
I made this program to serve you for years to come!
What this means for you:
No more expensive trainers
No more google or Pinterest searches for workouts
No more time wasted putting random workouts together, hoping you'll see your body change!
No more workout DVD's and home equipment collecting dust, getting donated or listed for sale.
The Lazy Girl Exercise Program HAS EVERYTHING YOU NEED TO GET FIT FOR LIFE
"This is the best exercise program I've ever used. It's easy to understand, easy to do and works. My body felt more toned by Week 2 and actually look forward to working out now."
"It's so easy for me to get motivated to do the Lazy workouts because I know I don't have to kill myself to get results. I feel like I'm working out less and getting more tight and toned."
"I love that I can do the Lazy workouts at home and don't need to jump around and that all the workouts are different. I'm never bored and have never looked better."
THE LAZY GIRL EXERCISE PROGRAM
The complete WEIGHT TRAINING AND CARDIO exercise program includes
The complete 12-week Lazy Girl Exercise Program
Over 60 different expertly crafted Lazy Girl Workout routines
Coaching videos that show you how to get the best results from the Phases.
Get access to the online training dashboard and printable PDF's of the workouts
Follow the workouts online from your phone – or print out the PDFs if you prefer, too.
Each Phase includes a calendar of workouts, so you'll always know what to do.
GET THE COMPLETE LAZY GIRL EXERCISE PROGRAM – and bonuses – A $497 VALUE FOR JUST $47
Quarterly Access & Support License – Renews Quarterly
BONUS #1
EXPERT COACHING VIDEOS ALL ABOUT EXERCISE
You'll get Coaching Videos from a pro full-time fitness coach that explain how to sculpt your dream body.
The coaching videos will show you how to customize the program to suit your skill level, tastes, schedule, and goals.
You'll get the coaching you need to tailor a program that's perfect for you, your routine, and the results you want.
You'll have 24/7 on demand access to online coaching that makes it easy to get fit and feel incredible.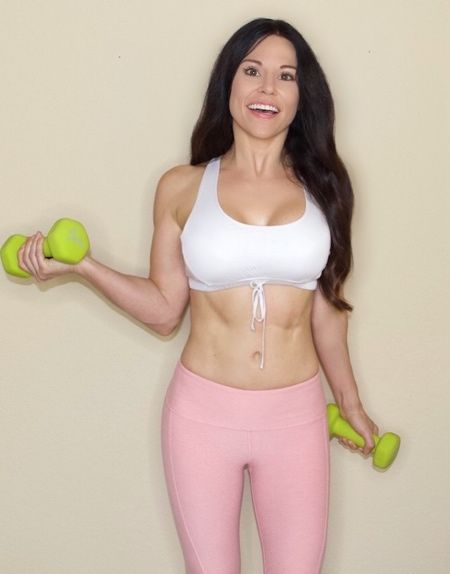 BONUS #2
EMAIL ACCESS TO YOUR COACH & BIGGEST CHEERLEADER
Get the professional support and accountability you need to get results.
You'll have 24/7 email access with Christina Carlyle, certified holistic nutritionist, personal trainer, health coach, sports nutrition specialist & behavior modification specialist
BONUS #3
PROGRESS TRACKING TRAINING
You'll get access to progress tracking coaching videos, so you'll know how to track your progress like a pro.
Login to your training dashboard to access the workouts online from home or the gym (You'll get printable PDFs of the workouts, you can use, too.)
Do the Lazy Girl exercise routines.
Be shocked when you feel it working but don't feel like you're working hard.
Feel energized, proud, and accomplished when you're done with the workout.
Feel even better as you lose weight, tone up, and your clothes get loose!
Stay motivated and continue
Happy dance when you reach your goal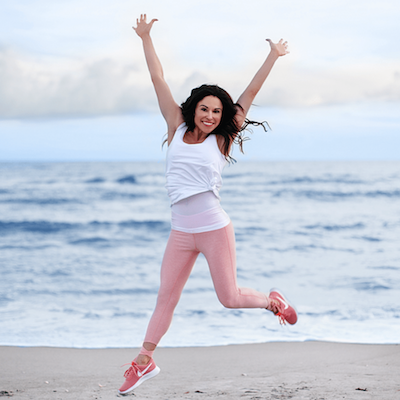 ANSWERS TO COMMON QUESTIONS
CAN I DO THE WoRKOUTS AT HOME OR THE GYM?
You can do the Lazy Girl Exercise Program anywhere as long as you have access to basic exercise equipment.
WHAT KIND OF EQUIPMENT DO I NEED?
You'll need a set (or 2) of dumbbells and a stability ball. Note: The stability ball is used as a weight and as a bench. If you don't have a stability ball you can use another weight or bench/chair instead if you want. Or swap in a different exercise until you get the equipment you need.
HOW LONG DO THE WORKOUTS TAKE?
Each workout takes 45 minutes or less… Including warm up and cool down time. The exact time depends on how quickly you move from exercise to exercise.
WHAT IF I'M A BEGINNER OR MORE ADVANCED? WILL THESE WORK FOR ME?
Yep! This program was created and tested to work on everyone from newbies, new mom's, grandparents, and advanced exercisers and athletes alike! There are training videos explain how to adjust the workouts to suit your skill level.
WHAT HAPPENS AFTER I GET THE PROGRAM?
Your unique login will be emailed to you seconds after you invest in yourself. Simply log in, enter your username and password, and you can get started right away.
GUARANTEED RESULTS OR YOUR MONEY BACK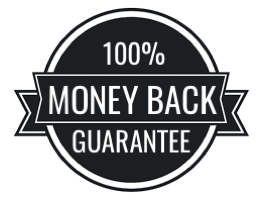 The Lazy Girl Exercise Program works when you work it.
But if you follow the program as directed and don't experience any results, you'll get your money back.
YOU HAVE NOTHING TO LOSE BUT YOUR UNWANTED WEIGHT
GET THE ENTIRE LAZY GIRL EXERCISE PROGRAM & EXCLUSIVE BONUSES NOW FOR JUST $47
Quarterly Access & Support License – Renews Quarterly