Last Updated on
Lower Ab Exercises for Women
These lower ab exercises for women are the best for flattening the lower ab 'pooch' area.
The 6 lower ab exercises I'm going to share with you today will help you target the little 'pooch area' below your belly button. A lot of ab routines don't incorporate leg lifts… and multi-directional leg lifts (or leg holding poses) are the easiest, most effective way to engage the lower part of your ab muscles.
Today's lower ab exercises will help you target your tummy and flatten your abs, in 30 minutes, without doing a bazillion crunches. I really think you're going to love it… because it works if you work it!
See me explain and demo today's lower ab pooch workout for you in today's episode of CCtv.
How To Do These Lower Ab Exercises
This lower ab workout has 6 easy exercises.
To complete one set, repeat each exercise until you 'feel the burn.' Once you feel the burn do 5 more. Ideally, you will be working in the 20-30 rep range.
For the best results you need to keep your heart rate up… so take as little rest as possible between exercises and sets.
Do 3 full sets – of all 6 exercises – to complete your workout.
You can do 4 if you want extra credit.
I recommend doing this lower ab workout one time a week, in addition to another one of my lower ab or core workouts.
TIP: For the best possible results, follow a meal plan and a complete full body training program. If you need help I've got you covered.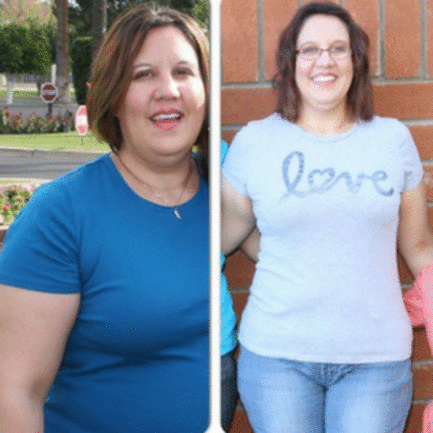 Results using my Total Transformation Program
Boom! That's how to exercise your lower abs, in 30 minutes (or less), and without doing a bazillion crunches?!
It only works if YOU work it…so work it! You are so worth it.
Leave me a comment and let me know if you felt the burn.
Your Coach and Biggest Cheerleader
xxoo

Pin this workout so you'll have it forever.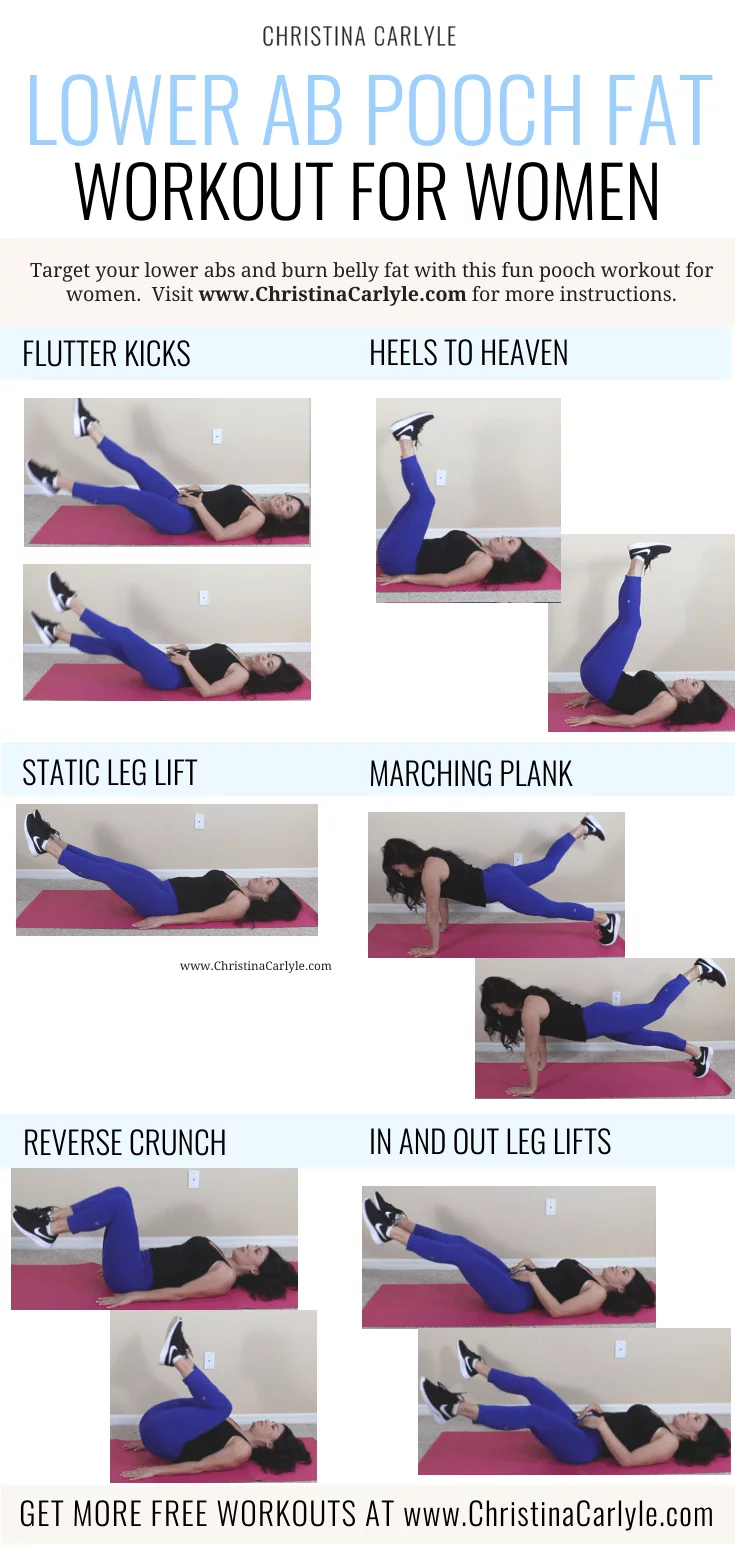 If you like this workout, you'll love these ab workouts, too: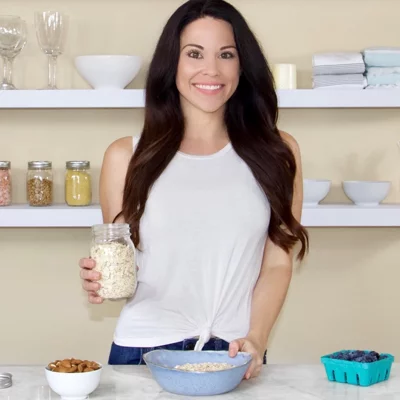 Christina Carlyle is a certified Holistic Nutritionist, Sports Nutrition Specialist, Personal Trainer, Health Coach, & Behavior Modification Specialist. After overcoming her own health issues, getting off 7 medications, & losing 40 pounds (& keeping it off for 10+ years) she's dedicated to helping others get Happy, Healthy, & Fit for life, with science-backed strategies.  Christina shares real deal (no BS) weight loss and wellness advice, workouts, and recipes that get results and work in the real world.