LOOK AND FEEL LIKE A MILLION BUCKS IN 7 DAYS FLAT
If you want to lose weight, boost your energy, metabolism, and confidence quickly you're going to love the Reset Cleanse!
GET NOTICEABLE RESULTS
IN DAYS, NOT WEEKS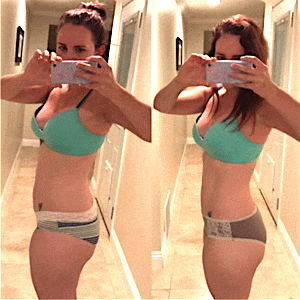 Lose weight quickly?

Stop food and sugar cravings?

Reduce bloat and get a flat stomach?

Stop feeling hungry all the time?

Feel more energized, confident, and motivated?

See acne, aches, and pains fade away?

Supercharge your metabolism and burn fat faster?
THE RESET CLEANSE CAN HELP MAKE THAT HAPPEN IN 7 DAYS
WHAT MAKES THE RESET CLEANSE DIFFERENT
IT'S LIKE 7 CLEANSES IN 1
There are different ways to detox…
There are detoxes for the digestive system, the liver, cells, and lymph.
You can do a cleanse to calm inflammation, get off sugar, and balance hormones.
If you really want to be a rockstar, you can do all of the above at the same time…
When you detox everything way you can feel more positive, energized, motivated, healthy, and burn fat.
HINT: That's what the Reset Cleanse does and why it gets rapid results.
RESET YOURSELF TO DETOX + GET FIT + GET HEALTHY + FEEL AWESOME AT THE SAME TIME
WHAT PEOPLE SAY ABOUT THE RESET CLEANSE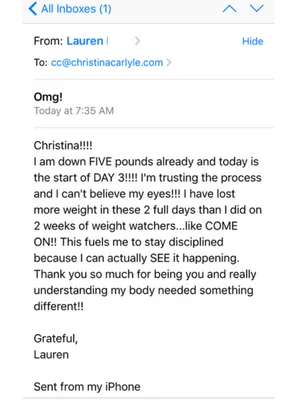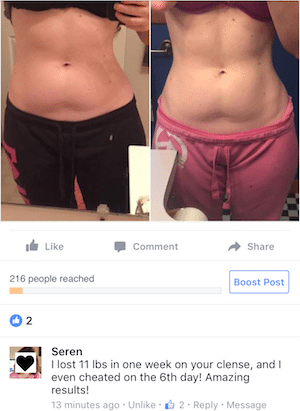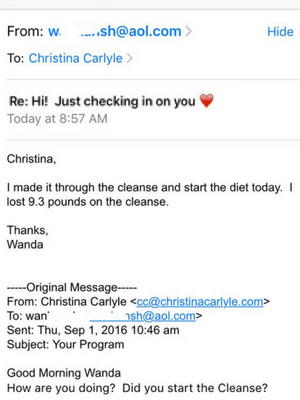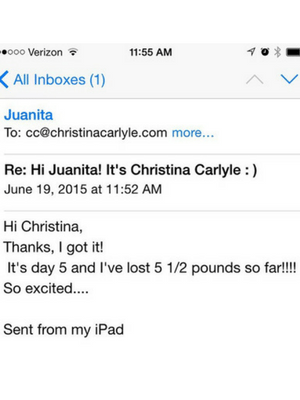 GAIN BACK CONTROL OF YOUR BODY
RESET YOUR BODY & METABOLISM TO MAKE WEIGHT LOSS FEEL EFFORTLESS
The Reset Cleanse is a 7-day full body detox protocol cleanse the body and boost the metabolism.
It balances hormones, detoxes, and optimizes fat burning organs so you'll get noticeable results quickly.
All it takes is a week to feel more energized, light, healthy, confident, and motivated.
The best part? You can get rapid results eating unlimited servings of delicious Reset-friendly food.
It'S EASY. EAT, DRINK, SHRINK.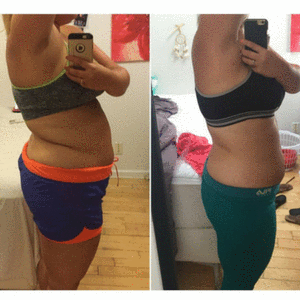 "I felt a difference almost immediately. My back pain was gone when I woke up on day 2. I had lost 4 pounds by day 3. I noticed my skin started looking brighter, too. By the time I was finished I had lost 8 pounds. The fog in my head lifted and I have more energy than I've felt in a long time. You're a Godsend. Thank you Christina."
PATTY DEROCHSE, 56
THE RESET CLEANSE IS A REAL DEAL DETOX
Most pill, tea, and juice cleanses often do more harm than good. They throw hormones out of whack, slow down the metabolism, and set you up for rapid regain.
Some contain harsh stimulants make you use the bathroom and feel less hunger… These types of cleanses have you losing waste weight (poo!)… NOT fat.
Juice cleanses have tons of sugar that overloads the liver… and actually makes it harder to detox, burn fat, and stop cravings.

BURN FAT + DETOX safely WITH THE RESET CLEANSE
THE RESET CLEANSE IS EASY & AFFORDABLE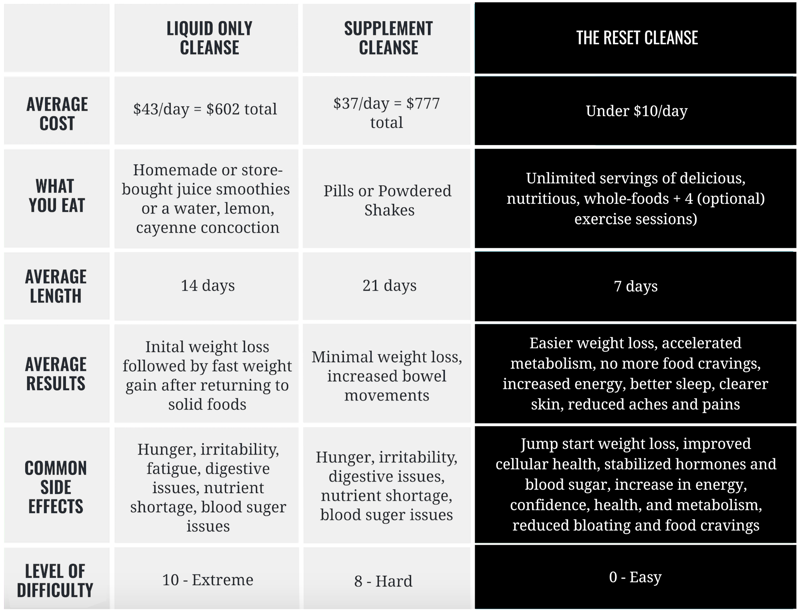 HOW THE RESET CLEANSE WORKS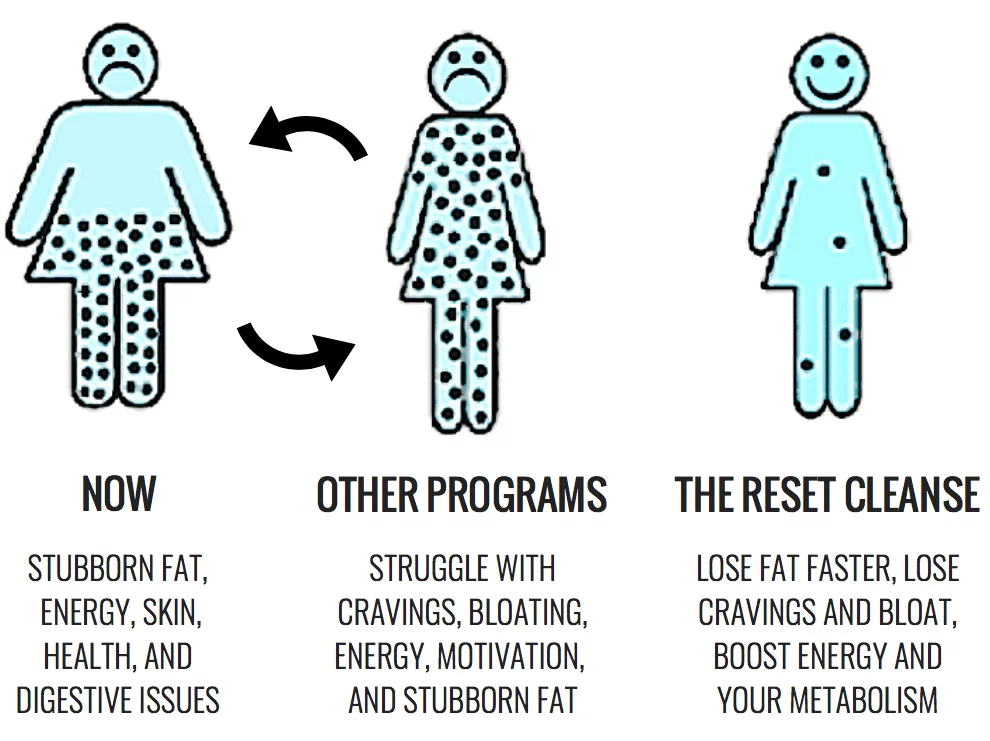 It cleanses cells to boost the metabolism so you can burn fat faster. Hint: Metabolism happen in cells.
It makes sure you're getting essential nutrients needed to boost mood and energy – so you can feel more happy and motivated
It helps the liver and digestive system eliminate toxins faster –

This helps nutrients absorb better!
It balances hormones to reduce hunger and cravings so you'll feel more satisfied and in control over food
It calms inflammation which helps reduce bloating clear skin conditions, and stop joint pain.
It signals the metabolism to burn fat as a fuel source… not food so you can lose weight, too!
OTHER DETOXES DON'T DO THAT. THE RESET CLEANSE DOES
WHAT RESETTING YOURSELF FEELS LIKE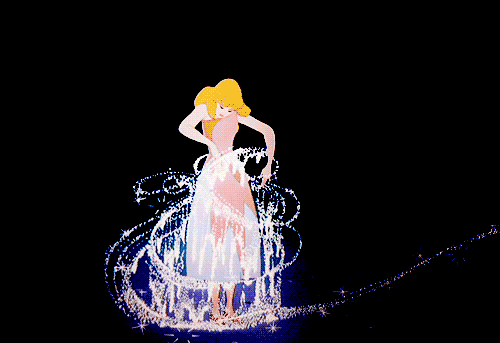 WHAT TO EXPECT ON THE RESET CLEANSE
Simply eat Reset-friendly foods for 7 straight days.

No additional products are required.
You're encouraged to eat when you're hungry. No calorie or macro counting needed.
The food is delicious, affordable, and easy-to-find around the world.
There are 4

optional

exercise sessions you can do to enhance the detox and boost results.
Do you have food allergies? Gluten-free?
Picky eater? Vegan or vegetarian?
No problem!
There are dozens of options, recipes, and videos tutorials that explain how to customize the cleanse to suit you and still get the same incredible results.
GET EVERYTHING YOU NEED TO LOSE WEIGHT, FEEL GREAT, AND GET RAPID RESULTS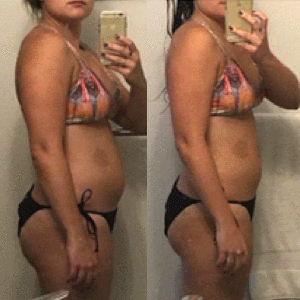 "I can't believe how good I feel after a week! I've tried a pill cleanse that was 30 days long, cost $200, and I only lost 3 pounds. But I lost 8 pounds during my Reset week. I didn't feel hungry or have any cravings either. All the recipes were delicious. My bloat is gone and my energy is way up. I don't wake up running for coffee anymore. Thank you for all that you do!"
REBECCA STILWELL, 34
The Reset Cleanse Protocol – Discover the simple steps to Reset your body and burn fat in 7-days (a $97 value)
The Reset Shopping List – My list of Reset-friendly foods. The food is easy to find, affordable, and delicious!
The Reset Recipe Book – Get recipes and tips to make quick and easy Reset-friendly meals, you'll love
My Reset Cleanse Meal Plan – See what I eat and the meals I make when I reset myself.
Reset Meal Planner – Make your own Reset-friendly meal plan with this blank template.
Access to a Database of FAQs – See answers to common questions about the Cleanse.
Forever Access – You'll have 24/7 access to the cleanse so you can Reset yourself whenever you want. To start losing weight now, break through plateaus later, detox after holidays, or vacations, etc.
OH, YOU WANT MORE? ALRIGHTY THEN
GET THE RESET CLEANSE NOW AND YOU'LL ALSO GET THESE BONUSES
Reset Coaching Videos
Get tutorial videos are motivating and explain what to do, how to customize it, and make Reset friendly meals you'll love!
BONUS Daily Detox eBook
Discover 10 quick and easy ways to detox using everyday items you probably already have at home – These help you get better results
FOLLOW UP SUPPORT
I'll personally check-in with you via email as you're doing the Cleanse. I'll share tips and and answer your questions as you reset yourself
GET THE COMPLETE RESET CLEANSE PROGRAM + BONUSES, A $147 VALUE
FOR JUST $27
REAL PEOPLE, REAL RESULTS (REALLY FAST)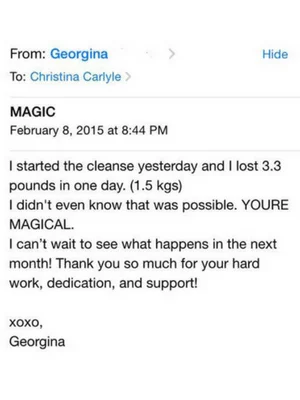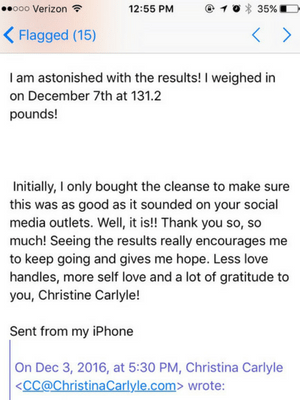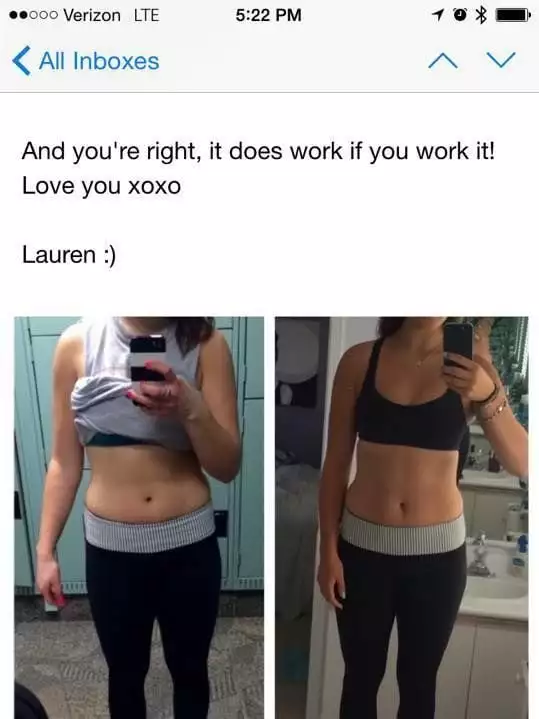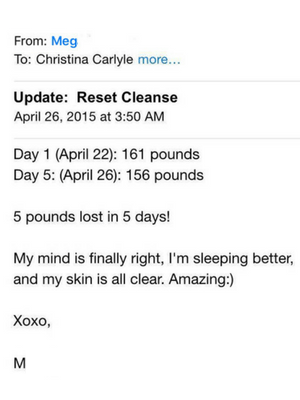 NOTE: ALL IMAGES AND EMAILS ARE FROM PEOPLE (JUST LIKE YOU) THAT FOUND ME ONLINE AND TRIED MY RESET CLEANSE – THIS IS THE TYPE OF SUPPORT YOU'LL GET TOO!
COMMON QUESTIONS ABOUT THE CLEANSE
DO I HAVE TO BUY ANYTHING ELSE?
Nope. You'll simply have to eat Reset-approved foods from the Shopping List. No other pills, 'detox' teas, or products are required. Note: This is a digital program delivered via email, nothing will be mailed to you… This way you can get started right away and don't have to pay for shipping.
IS THE FOOD FANCY OR EXPENSIVE?
Nope! All of the foods can be found easily, everywhere around the world. No exotic foods or ingredients are required.
Most people save money on food while on the Cleanse.
WHAT IF I CAN'T EAT CERTAIN THINGS? (ALLERGIES, PICKY EATER?)
There are dozens of food options on the shopping list, recipes, recommendations, and modifications included so you can customize the cleanse to make it perfect for you and get the same amazing results.
You can do the Reset Cleanse if you're vegan, vegetarian, gluten-free, dairy-free, have food allergies/intolerances, or are a picky eater, too.
WHAT HAPPENS AFTER I GET THE CLEANSE?
You'll get instant access so you can get started right away. Login credentials will be sent to you immediately via email. Simply login to access the program whenever you want. Note: This is a digital program, nothing will be mailed to you, so you don't have to wait to get started or pay for shipping.
IT'S ONLY $27, THAT'S IT?
Yep! The Reset Cleanse is a one-time payment for lifetime access.
GUARANTEED RESULTS OR YOUR MONEY BACK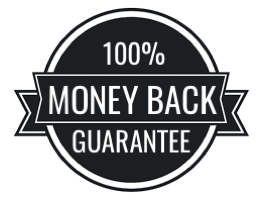 The Reset Cleanse works, if You Work It. That's the 'fine print.'
BUT if you follow the cleanse as directed and don't experience any results, you'll get your money back.
YOU HAVE NOTHING TO LOSE BUT YOUR UNWANTED WEIGHT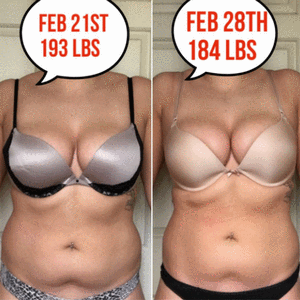 "This is by far the best online program I've ever tried. It did exactly what it said it would. On day 2, I had already lost 3 pounds. My brain fog was gone by day 4. By the time I was done, I had lost a total of 6 pounds but I'm sure it would have been more if I hadn't gotten my period. But, I didn't break out or get bloated like I normally do. Thank you, Christina."
HEATHER MARX, 41
WHAT WIZARD CREATED THIS MAGICAL CLEANSE?
THAT'D BE ME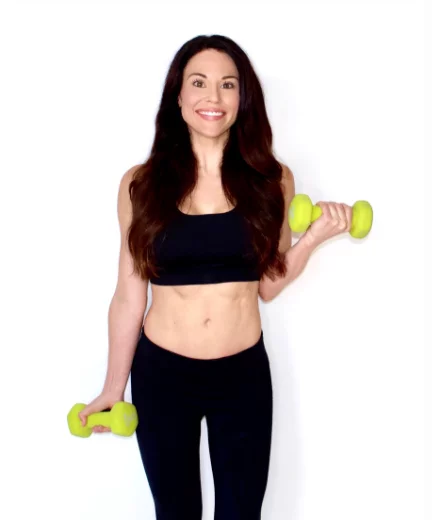 HI! I'M CHRISTINA CARLYLE
Certified: Holistic Nutritionist, Sports Nutrition Specialist, Personal Trainer, Health Coach, & Behavior Modification Specialist (aka Nutrition Nerd, Exercise Expert, and Metabolic Magician)
Think of me as your Coach and Biggest Cheerleader! As your Coach I'm here to help you to win! Once upon a time, I was 40 pounds overweight, on 7 medications, I know what it's like to struggle with weight and health… which is why I support you like a cheerleader, too – as I show you how to get the results you want.
I developed the Reset Cleanse back in 2009 to help my offline clients.
Everyone wanted results ASAP and that's what because I'm literally obsessed with helping people become weight loss success stories…
I hit the books! After researching the metabolism and functional detoxification protocols…
I combined the best, most effective strategies into one powerful protocol, and the Reset Cleanse was born.
The first time I reset myself I thought my scale was lying, but it wasn't… I lost 8 pounds in 7 days!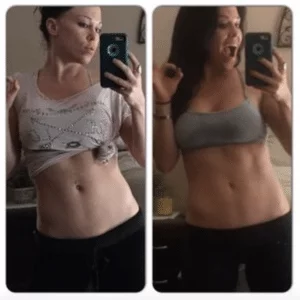 I started having my clients Reset themselves and everyone had the same incredible results…
After perfecting it, I made it available exclusively on my website.
Since then, more than 3,000+ people lose weight, feel great, and get rapid results with the Reset Cleanse.
All photos, screenshots, and testimonials are from people that found me online and gave the Reset Cleanse a try. Now it's your turn!
WHAT ARE YOU WAITING FOR?
LOSE WEIGHT AND FEEL GREAT FOR JUST $147

$27
RESULTS ARE GUARANTEED OR YOUR MONEY BACK
WHAT PEOPLE SAY ABOUT THE RESET CLEANSE