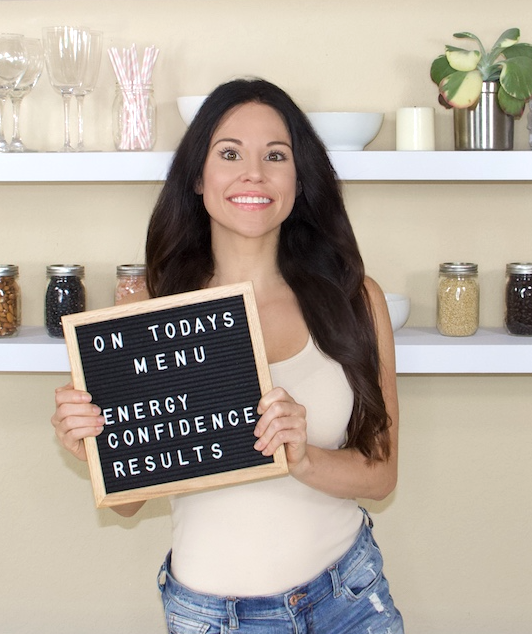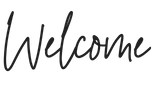 I'm a metabolic magician, nutrition nerd, exercise expert, and master motivator.
♥ Holistic Nutritionist
♥ Sports Nutrition Specialist
♥ Personal Trainer
♥ Health and Weight Loss Coach
♥ Behavior Modification Specialist
Think of me as your Coach and Biggest Cheerleader… because I want you to win!
I'll show you how to get rapid results with the most delicious food and least exercise possible.
I can't wait to make magic happen for you!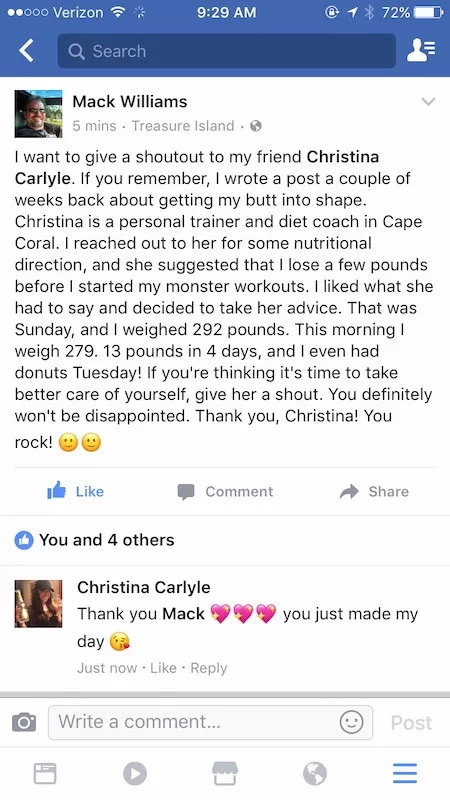 I work with any one wanting a plan customized to suit their unique needs and goals – Women and Men, ages 18+, that are ready to invest in success
I work for YOU – I'll custom create a plan that will get you results and make you feel comfortable and confident as I do
I've worked with women and men all over the world and have 10+ years professional experience
If you're struggling to look and feel your best, it's not your fault.
You are NOT a cookie cutter! You need a plan that's customize to YOU.
HINT: That's what I do and how I get people rapid results.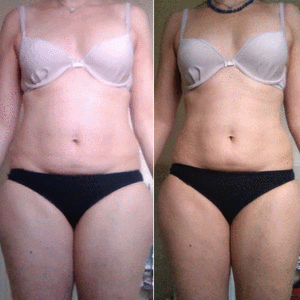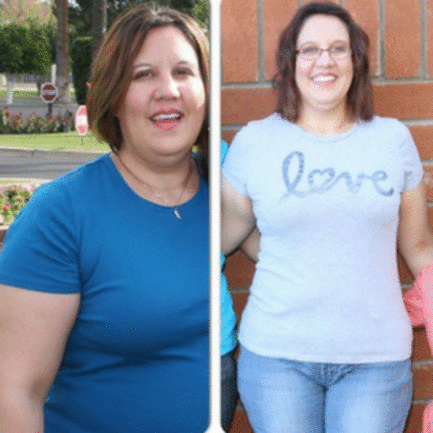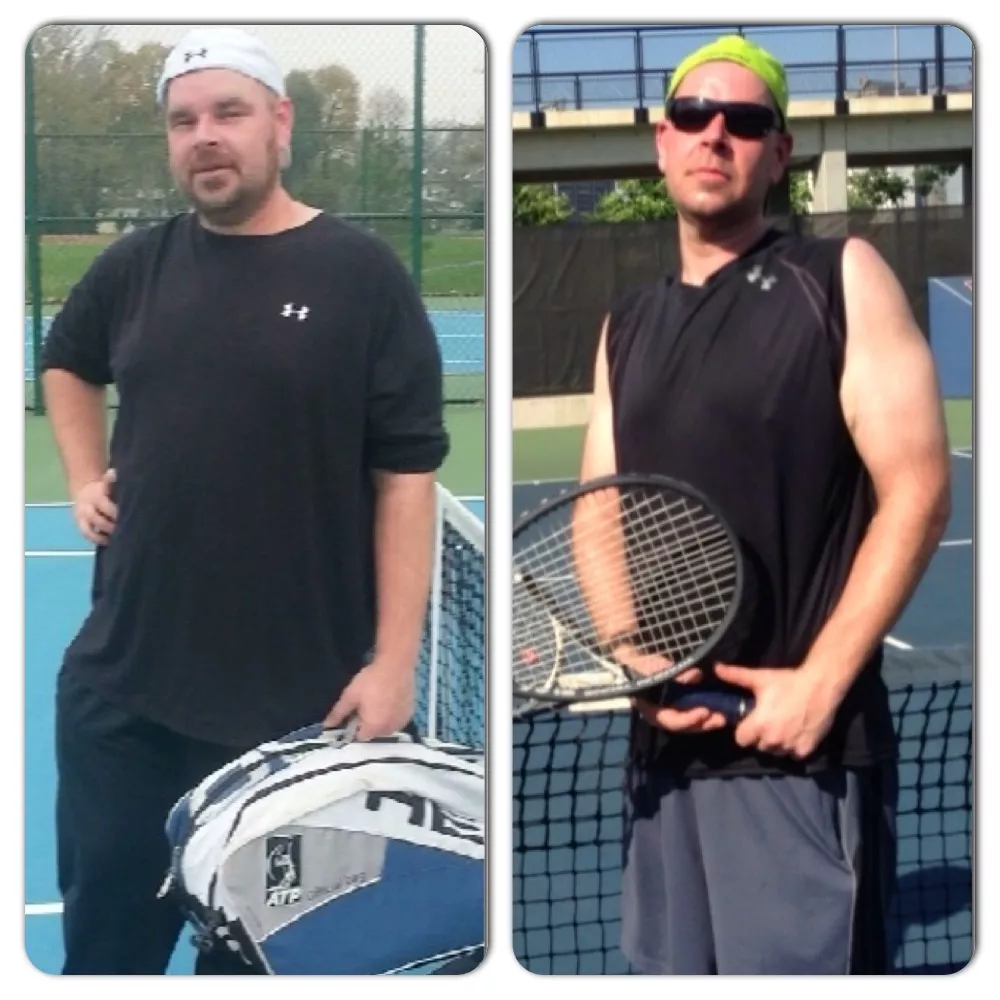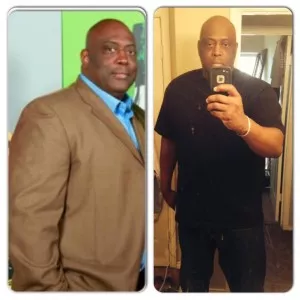 SIMPLE STEPS TO GET STARTED
1) Fill out an Application – My application lets me learn more about you and helps saves time during our session together. You'll learn the next steps immediately after submitting your application.
2) Pick your Package – After I study your app – I'll recommend packages at different price points. (See below for more Info) After you pick an option, I'll send you an invoice via PayPal. Once you pay it we'll pick a time for our session.
3) Get the Results you Want – We chat. You'll get a plan customized to you and the results you want!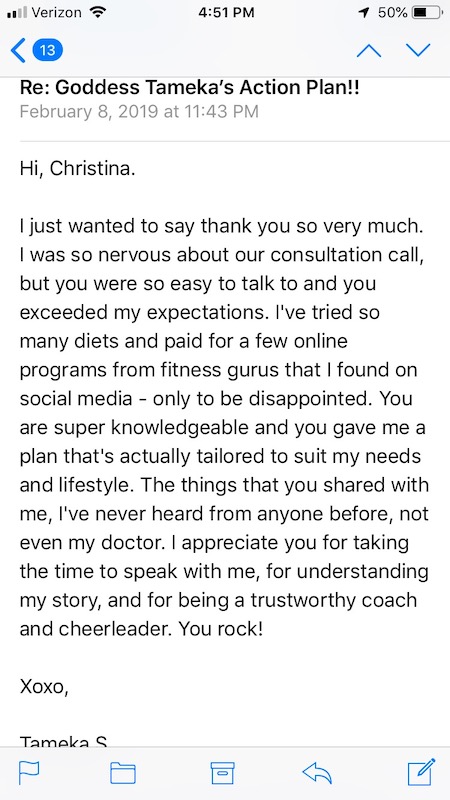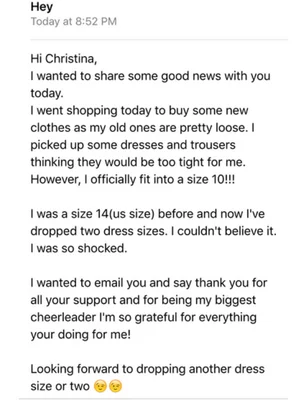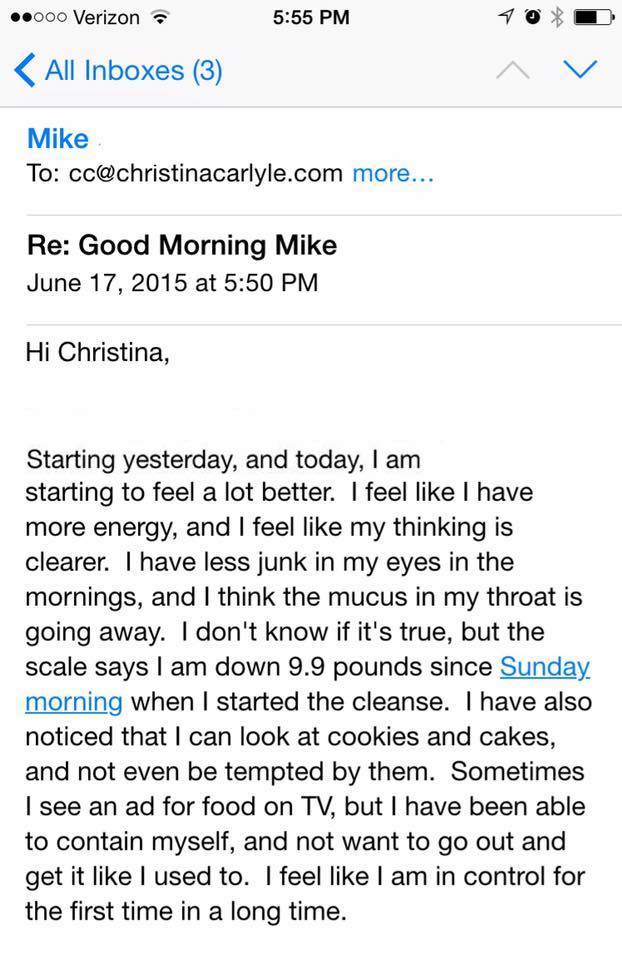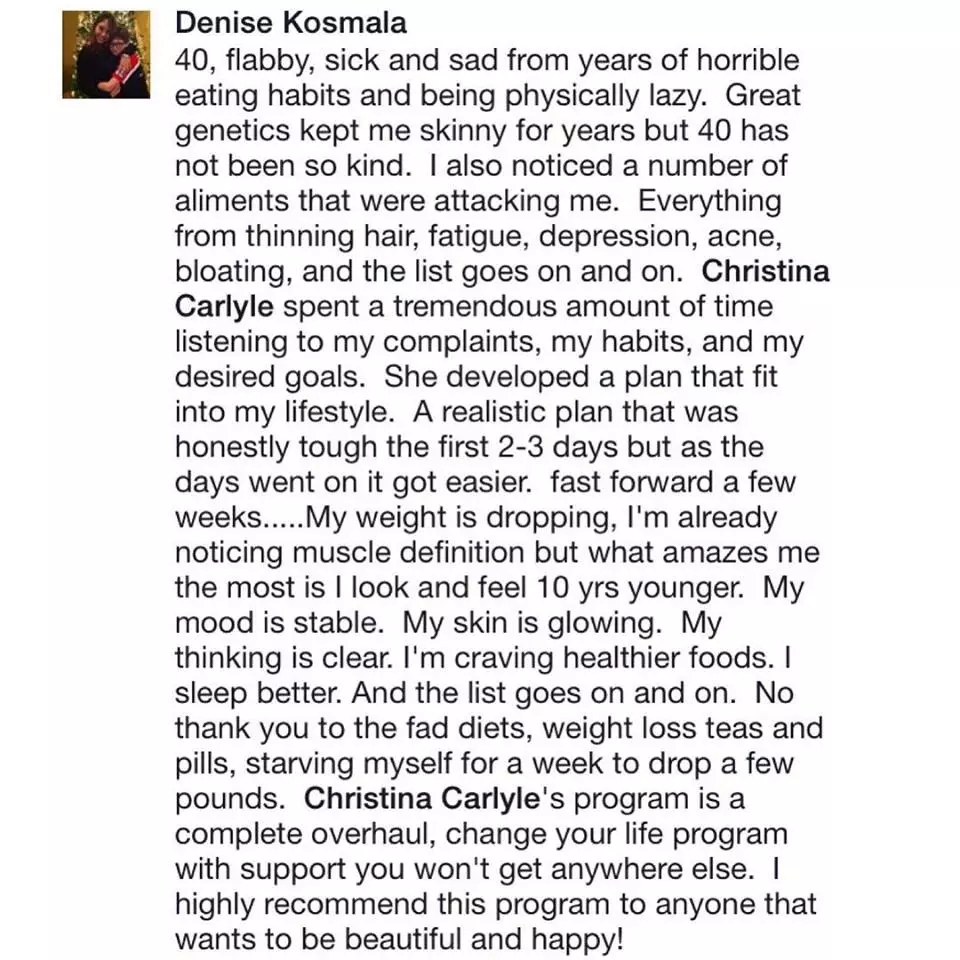 GENERAL INFO ABOUT OPTIONS
All coaching sessions and consults include a one-on-one phone call for up to 60 minutes.
CONSULTATIONS
One Hour Consultation Sessions Start at $197 & include a 4-week plan emailed to you post-session, 4 weeks of Email Support
COACHING PACKAGES
4, 8, & 12 week Coaching Packages start at $297 – include a 4-week plan + Ongoing 4-week plans, Coaching Sessions & Email Support

If you want to feel great and strut confidently in your own skin – you're in the right place.
You can use food and exercise to:
♥ Sculpt your dream Body
♥ Feel energized, positive, and confident
♥ Get Healthy & Heal
♥ Recover after exercise

Most people don't know how to use food and exercise to do all of the above. I do.
The problem? Most people only focus on looking good on the outside and have no idea they're sabotaging their metabolism and ability to get results.
Don't worry! I'll show you how to avoid making mistakes and empower you with a plan and no-nonsense advice to so you can start feeling fit, healthy, and confident fast.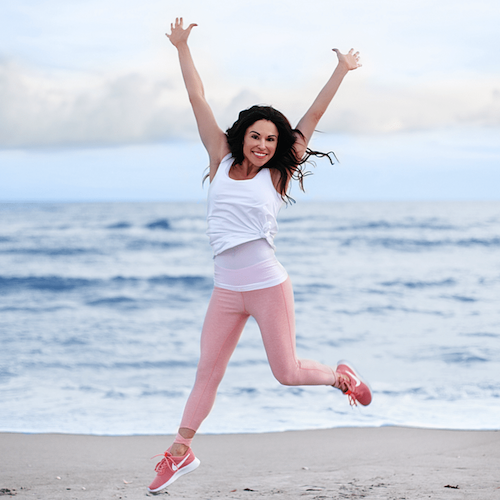 ♥ To get you results quickly with the most delicious food and easy exercise your body needs to transform fast

♥ To make it easy (and affordable!) to get results – No hidden fees, fancy foods, or expensive gym memberships required – just real deal strategy that works in the real world

♥ To make a program that's perfect for You! – You are one of a kind. You can't do a cookie-cutter approach – I'll customize an approach to work for your goals, tastes, dietary restrictions, skill level, and schedule

♥ To use scientifically proven strategy that'll help you get Happy, Healthy, and Fit – I use food and exercise to transform you on the inside and outside, physically, mentally, and emotionally so you can burn fat and feel fabulous fast

♥ To guarantee results – You have nothing to lose except your unwanted weight and frustration