Last Updated on
There's one word that seems to buzzing around every time I work with a new client.
That word is ABS!
From a sexy 6 pack to a firmer, flatter tummy… Abs consistently seem to be the forbidden fruit everybody is lusting after.
As a trainer, I'm all about it! A strong core can help reduce back pain, improve your posture, and increase self-esteem exponentially.
If you want to see some sexy definition in your abs…
If you want to lose some inches from your waistline…
If you'd like to get in the habit of training your core…
Then my 30-Day Ab Challenge is perfect for you
See me explain more and demo the exercises in the ab challenge in today's episode of CCtv.
30 DAY AB CHALLENGE
Every day for 30 days, you'll need to perform the following exercises. It's very important that you use proper form while following this challenge. Proper form ensures you're targeting the muscles and avoid neck/back pain.
Perform each exercise as instructed in the Ab Challenge video.
In the beginning of the challenge, you'll do low reps/sets… and progressively add more as the days go by.
During the first 10 days, repeat each exercise the prescribed number of times, and complete 3 sets.
During the next 10 days, you'll add a 4th set.
By the last 10 days of this challenge, you'll be repeating each exercise, for 5 sets.
By the end of the 30 days in the challenge, you can lose inches from your waistline and notice more defined sexy abs.
Below you'll find the reps/sets and a list of the 6 exercises to follow during the 30-day challenge.
You CAN do this!
It works, if you work it!
Leave me a comment and let me know how you did.
Your Coach and Biggest Cheerleader
xxoo

P.S. If you like this ab challenge you're going to love my 30-day Squat Challenge, too.
P.P.S. You can't out-exercise a bad diet. Abs really are made in the kitchen. For the best possible results during this ab challenge, follow a meal plan and complete workout program. If you need help I've got you covered.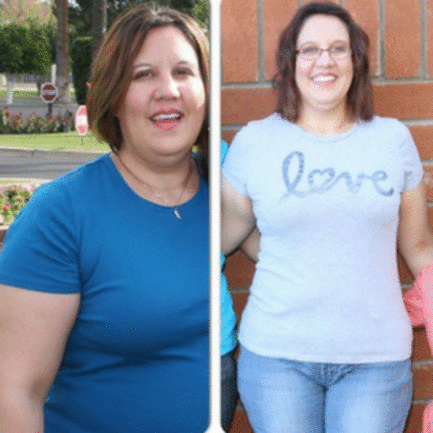 Results using my Total Transformation Program
If you need help with a meal plan and complete training program to accelerate your results, click here.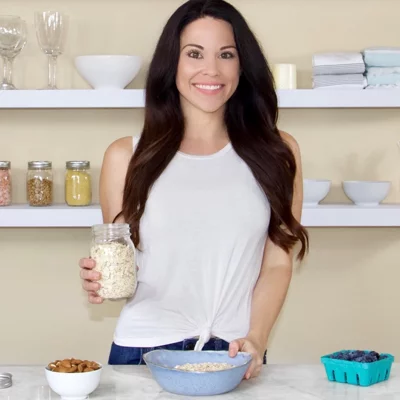 Christina Carlyle is a certified Holistic Nutritionist, Sports Nutrition Specialist, Personal Trainer, Health Coach, & Behavior Modification Specialist. After overcoming her own health issues, getting off 7 medications, & losing 40 pounds (& keeping it off for 10+ years) she's dedicated to helping others get Happy, Healthy, & Fit for life, with science-backed strategies.  Christina shares real deal (no BS) weight loss and wellness advice, workouts, and recipes that get results and work in the real world.