The Best Booty Building Butt Exercises that aren't Squats
I know booty building is all the rage these days. Just about everyone I've worked with lately wants to know what butt exercises they can do to boost their buns.
Before I jump into the butt exercises I want to make sure you understand how to build a booty. Most ladies start with squats, but squats only target the gluteus maximus because it's the biggest muscle in the glutes.
Squats also use leg muscles you can squat with a lot of weight, which strains the spine. Squats build the booty and legs, too, which isn't ideal when you want slimmer legs and thighs.
The butt exercises I'm sharing target all of the glue muscles (gluteus maximus, medius and minimus) strategically. Targeting all 3 muscle groups with these exercises will lift, tighten, and build a rounder, more perky butt without building mass in the legs.
Ready to build your booty with the best butt exercises for women? Let's do it!
The Best Butt Exercises
What makes these the Best Butt Exercises for Women?
The butt exercises use bodyweight only so you don't need any equipment, machines, or fancy gym membership. That's awesome because you can build your booty anywhere. At home, the gym, while you're traveling, etc. TIP: Using a mat or towel helps protect your knees.
The exercises are easy! You don't have to jump around, lift heavy weight, and hurt your knees or your back! They won't build bigger bulkier legs either.
When you combine the exercises together into a workout, you'll burn fat and boost the metabolism. That means you'll burn fat during the exercises and will continue to burn fat after you're done working out, too! Ready to lift, build, and firm your booty quickly anywhere with the best butt exercises ever?

Pin this to Pinterest so you'll have these butt exercises forever.
HOW TO DO THIS BUTT WORKOUT
Since we're not using any dumbbells, it's important that you squeeze squeeze squeeze your buns while you're doing these butt exercises. This is why I don't talk when I demo my exercises! It's hard to carry on a conversation when you're squeezing hard the way you're supposed to!
Repeat each exercise until you feel the burn. Once you feel the burn then do 10 more reps.
Once you're done with one exercise move onto the next one.
Finish one full round of all exercises to complete one 'set'.
Do 4 full rounds of the exercises to complete the booty building butt workout.
For the best results, do this workout at least 2 times a week. Easy peasy!
For the best results follow a meal plan and complete exercises training program. If you need help I've got you covered. If you're serious about getting fit, healthy and confident (fast) you need my Total Transformation Program. I designed it to transform the body fast with the most food and least exercise possible.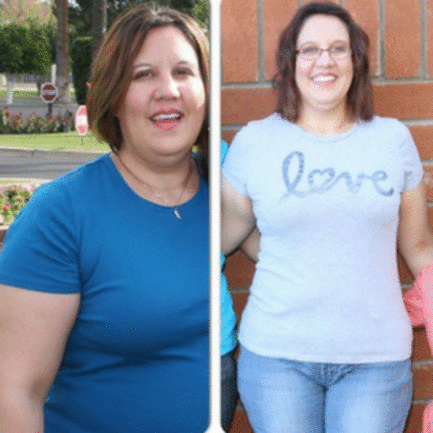 Results using my Total Transformation Program
I hope you liked this butt workout. If you felt the burn, let me know in the comments. I LOVE hearing what you think.
It only works if you work it. So work it! YOU ARE SO WORTH IT!
Your Coach and Biggest Cheerleader
xxoo

Want more butt building workouts? Check this one butt workout for cellulite.
You may also like my 30 Day Squat Challenge and tips on How to Squat. They'll help you get better results.
Get more metabolism boosting workouts for women here.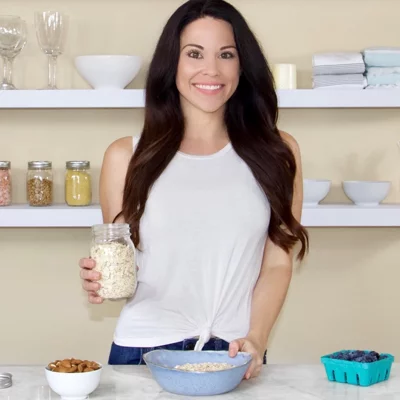 Christina Carlyle is a certified Holistic Nutritionist, Sports Nutrition Specialist, Personal Trainer, Health Coach, & Behavior Modification Specialist. After overcoming her own health issues, getting off 7 medications, & losing 40 pounds (& keeping it off for 10+ years) she's dedicated to helping others get Happy, Healthy, & Fit for life, with science-backed strategies.  Christina shares real deal (no BS) weight loss and wellness advice, workouts, and recipes that get results and work in the real world.