Hi Gorgeous!
I know booty building is all the rage these days. Just about everyone I've worked with lately wants to know what exercises they can do to boost their buns. I've already shared my (crazy popular !) Squat Challenge and showed y'allHow to Squat. But today I wanted to share so more exercises that will help you target your glutes.
Before I jump into the butt exercises I want to make sure you understand how to build a booty. Most ladies start with squats, but squats only target the gluteus maximus. Because this is the biggest muscle in your glute muscle group – and because squats also utilize your leg muscles you can squat with a lot of weight.
The butt exercises I'm sharing with you today don't require any weight and target the gluteus maximus, medius anddddd minimus… exclusively. When you target all 3 muscle groups in your butt, you'll lift, tighten and build your booty… as opposed to just building mass with squats. This way you'll avoid bulking your legs.
Also, because we're not using our legs, and we're not using weight, it's important that you squeeze squeeze squeeze your buns while you're doing the exercises. (This is why I don't talk when I demo my exercises…. When you're squeezing hard and doing them the right way, it's difficult to carry on a conversation.)
Ready to rock? Let's go!
Repeat each exercise until you feel the burn… then do 10 more. Do 4 rounds, or sets of these exercises to complete your workout. For the best results, do this workout at least 2 times a week. Easy peasy!
I hope you liked this workout. If you felt the burn, leave me a comment.
If you'd like me to make a workout for you, let me know what you'd like to see in the comments and I'll make it for you. : )
It only works if you work it. So work it! YOU ARE SO WORTH IT!
For the best results follow a meal plan and complete exercises training program. If you need help I've got you covered.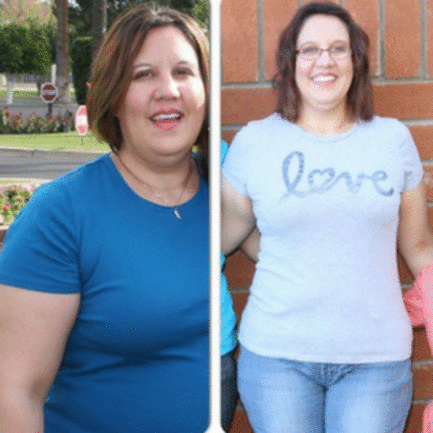 Results using my Total Transformation Program
If you truly want to lose weight and improve your health and confidence (fast) join my Total Transformation Program. You'll get all of my programs (bundled together at 30% off my ala cart prices) plus you'll get noticeable results in DAYS not weeks!! Guaranteed.
Your Coach and Biggest Cheerleader
xxoo

Save these butt exercises to Pinterest so you'll have it forever.

SaveSave
SaveSave