Last Updated on
I'm so excited to share my tips on how to lose arm fat and a workout that'll help you get tight, toned arms.
I've been getting a lot of requests for tips and a workout for arm fat lately.
So in today's episode of CCtv, I explain how to lose arm fat and share an arm workout that'll help you tighten and tone your arms.
HINT: If you want tight, fit arms, I have good news, girlfriend!
Arm exercises are easy to exercise from home or the gym because the only equipment you need is a set of dumbbells.
When you work your arms you're also stabilizing your core and working your abs indirectly.
I also find that women tend to notice results in their arms faster compared to other parts of the body.
See me explain how to lose arm fat below…
Here are the links to the other workouts I mentioned in the video.
HOW TO DO THE BURN ARM FAT WORKOUT
Repeat each exercise 15 times to complete one set.
While you're doing the exercises, use enough weight so that the last 2-3 reps are difficult, but you can still do them with proper form.
Complete 3 full sets – or rounds, of the exercises to finish the workout.
For the best results, repeat this workout 2 to 3 times a week.
As always, this workout only works(!!) if YOU work it! So work it!! You are SO WORTH IT!!
Your Coach and Biggest Cheerleader
xxoo

If you're serious about getting results and seeing your body change, try my programs. You can lose up to 10 pounds your first week.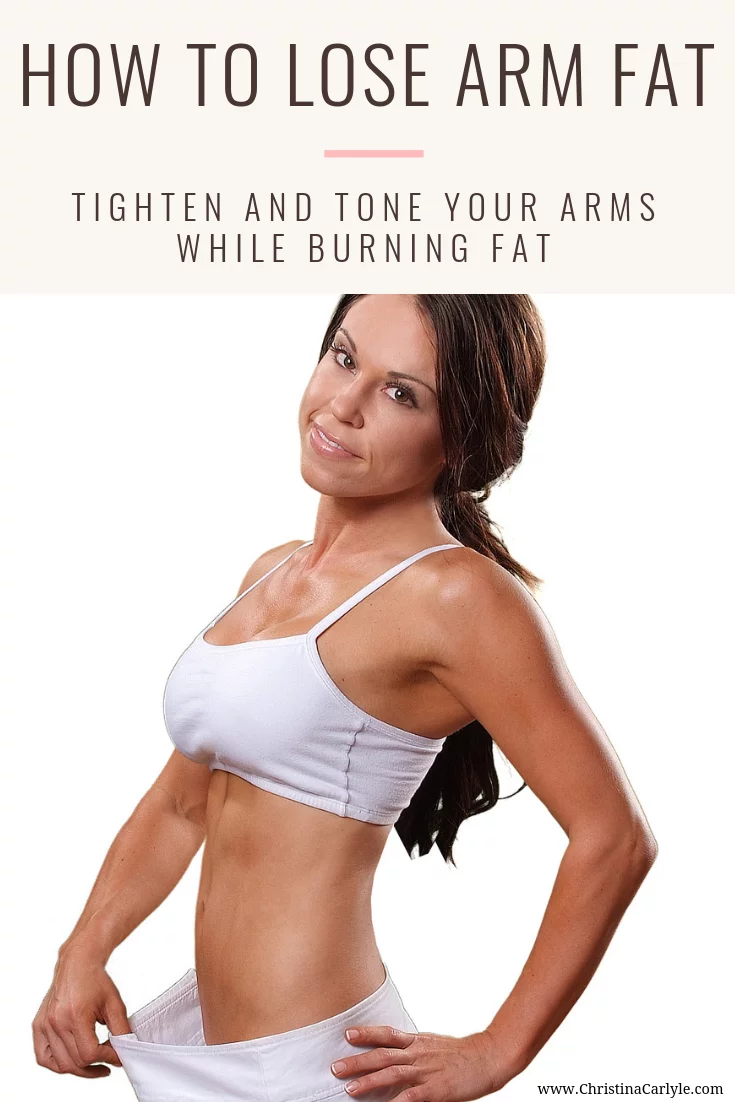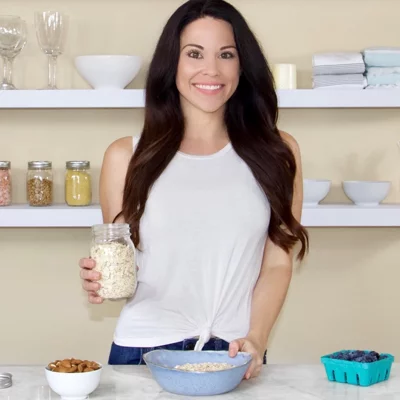 Christina Carlyle is a certified Holistic Nutritionist, Sports Nutrition Specialist, Personal Trainer, Health Coach, & Behavior Modification Specialist. After overcoming her own health issues, getting off 7 medications, & losing 40 pounds (& keeping it off for 10+ years) she's dedicated to helping others get Happy, Healthy, & Fit for life, with science-backed strategies.  Christina shares real deal (no BS) weight loss and wellness advice, workouts, and recipes that get results and work in the real world.